At Affinity Dental Mayfield Common, our dentists offer porcelain dental veneers as an aesthetic solution for patients in the Edmonton area wanting to change the look of their smile.
Veneers for Your Smile
Veneers can be the ideal choice for improving the appearance of your front teeth.
Veneers are placed to:
Mask discolorations
To brighten teeth
To improve the overall appearance of your smile
Fix misaligned teeth, or gaps between teeth
They are placed over your natural teeth and are bonded to your smile.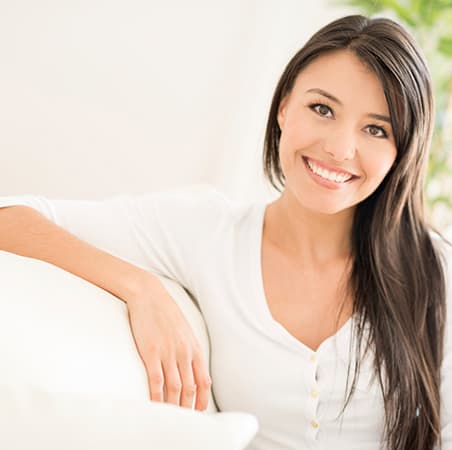 What are veneers made of?
Veneers are made of porcelain. Porcelain is a material that mirrors the strength and appearance of your enamel and teeth.
The Veneer Procedure
Dr. Crowell or Dr. Southwood will first assess your smile to determine if veneers fit into your treatment plan. An impression of your teeth will be made and sent to a dental laboratory. This is where your veneers will be created. To prepare the teeth for the veneers, the teeth are prepared to allow for the small added thickness of the veneer. 
When you return for your next appointment, your dentist will cement the veneers into place and perform any adjustments needed.
Life With Veneers - What to Expect
Since your teeth have changed in shape and size, it may take some time for you to get used to using your new teeth. Brush and floss daily. After one or two weeks, your dentist will ask you to return for a follow-up appointment.